Holiday caroling flash mobs are a truly unique way to engage and delight your guests!
The perfect way to bring holiday cheer to your next company party, corporate event, company dinner, personal holiday gathering or more!
Have a holiday party or event that needs an extra special bit of excitement? Add a singing flash mob with professional holiday carolers for a heart-warming and fresh take on traditional caroling.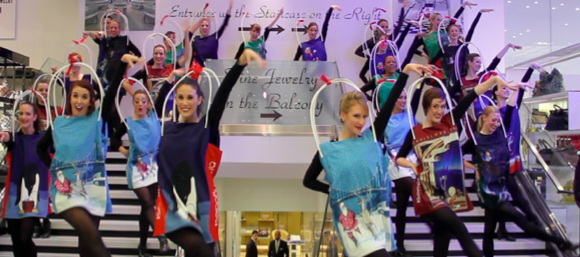 Caroling "Bloomettes" for Bloomingdale's Christmas Window Reveal
Our well-seasoned vocalists and performers will provide you with a hassle-free and truly memorable performance.
Give us a call now at 855-694-6733 or use our form to plan the perfect vocal entertainment to truly bring tidings of joy to your event!